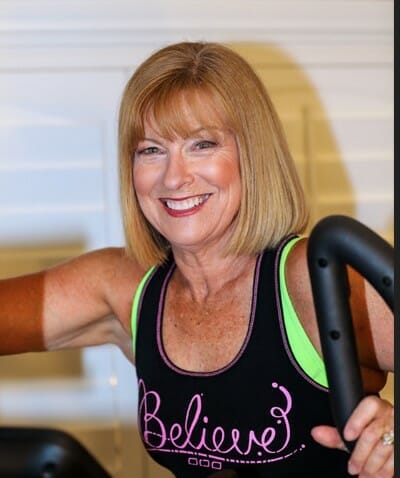 Ready to Move Your Mental Health?
Ever wonder how exercise impacts mental health?
Existing scientific research overwhelmingly indicates that exercise and physical activity benefit mental health.
Three decades of science make it clear: exercise should be integrated into prevention and treatment of mental illness and promotion of mental wellness. 
Routinely moving our bodies is a key element in the ecosystem of factors that help us to build our mental and emotional well-being. 
Whether pumping iron, owning the treadmill, strengthening the core with yoga or tai chi, or less rigorous activities such as walking or household chores, motion is indisputably associated with mental health benefits.
How Much Exercise Benefits Mental Health?
Does strength training help with anxiety?
How about walking for depression?
Find out now!
The John W Brick Mental Health Foundation  has a new groundbreaking Move Your Mental Health™ report.
It is an 83-page Move Your Mental Health™ Report, based on a review of all published research between 1990 and 2022 reporting on how over twenty different forms of physical activity impact mental health outcomes. 
Check out this report by the John W. Brick Mental Health Foundation. This research is helping us to change the way the world treats mental health! Spread the word! To read the report.
To read the report CLICK HERE
Top Takeaways From the Report
89% of all published peer-reviewed research between 1990 and 2022 found a positive, statistically significant relationship between exercise/physical activity and mental health.
Overall, three to five 30-45-minute moderate to vigorous exercise sessions per week appear to deliver optimal mental health benefits.
People meeting criteria for depressive disorders should be prescribed 30-45 minutes of moderate to vigorous exercise 3-5 times per week, ideally beginning with structured group supervised exercise, or individual coaching by a physical therapist or fitness professional.
Evidence supports prescribing yoga, qi gong, or mind-body movement for people experiencing symptoms of anxiety. Cardiovascular/aerobic and strength/resistance training should be encouraged and monitored for effectiveness.
other Blogs on this Topic
A new study published in the British Journal of Sports Medicine in March 12, 2017, showed that exercise in people age 50 or over is demonstrated to have significant effects on cognition.
Not exercising is worse for your health than smoking, reports a new study. Here are our best tricks for sneaking in more activity during the day without changing your routine.