Health And Wellness Focus
The Gut-Mind Connection: Exploring the Impact of Gut Health on Mental Well-being
In this keynote, Dr Karen delves into the fascinating and intricate relationship between our gut health and mental well-being. Recent scientific research has revealed a compelling connection between the gut microbiome—the diverse community of microorganisms residing in our digestive system—and various aspects of mental health, including mood, stress levels, and cognitive function.
Unlocking Mental Resilience: 4 Key Mind-Body Practices for Improved Emotional Balance
In today's fast-paced and unpredictable world, maintaining mental resilience and emotional balance has become increasingly crucial. This engaging and insightful speaking topic explores four key mind-body practices that can unlock and enhance mental resilience, leading to improved emotional well-being. Participants will gain a deeper understanding of the mind-body connection and learn practical techniques to navigate stress, adversity, and emotional challenges with greater ease.
Quick Healthy Food Hacks for A Busy Life
Preparing nutritious meals is more important than ever but it can sometimes seem like a rather tricky and time-consuming task. It doesn't have to be. Dr. Karen brings you easy snacks, food prep and cooking hacks, that will take the hard work out of eating healthy.
The Myths and Truths About Alzheimer's Disease
Alzheimer's is not a disease. It is a constellation of things that come together that ultimately lead to the generation of the brain in terms of its structural integrity and function. There is amazing research to support this new thinking and dispel myths.
How to Get off the Sugar Roller Coaster
Sugar gets a bad rap for good reason: It's connected to a myriad of health problems (including obesity). Sugar is hidden in many everyday foods and can set up a vicious cycle that results in nutritional deficiencies, chronic illness, and obesity. Dr. Karen is determined to awaken people to the truth about sugar and help you get off the sugar roller coaster! She will share 4 steps for ending sugar cravings once and for all.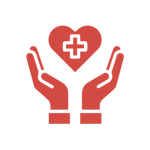 Functional Medicine 101: Imperatives for Reshaping Medicine for the 21st Century
The escalating cost of chronic disease can only be solved by shifting our focus from suppression and management of symptoms to addressing their underlying causes. Functional Medicine offers this shift as an individualized, patient-centered, science-based approach that addresses the causes of complex, chronic disease, which are rooted in lifestyle choices, environmental exposures, and genetic influences.
How to Keep Your Brain Alive – Five Factors that Can Heal and Protect Your Brain
The data is so strikingly strong to show that many of our simple lifestyle choices are strongly related to either increasing or decreasing our risk for early cognitive decline. Learn the role of Sleep, Stress, Nutrition, Exercise, and the Microbiome to renew the brain and how to increase the body's production of BDNF (which allows the brain to grow new neurons).
Vital Health for Vital Aging – The Six Keys to Vitality and Vigor
Dr. Karen was trained as a Western medical doctor. She knows that her training did not teach her how to improve or heal poor digestion, forgetfulness, a bad knee, or other problems of aging. She was trained to believe that little can be done for an aging body except to prescribe medication. Now she knows differently, and it passionate about teaching her audiences that advances in Lifestyle Medicine.
Wellness At Work – Practical Tips to Find Your Fit At Work
Do you feel you don't have enough hours in the day to stay healthy? Would you like some tangible solutions for real-world results? Dr. Karen has spent 20 years helping people create health in a practical and easy to implement way. You will learn how to reduce stress to enhance concentration, inspire movement at work, support better sleep, make healthier food choices and even achieve your ideal weight – without adding hours to the workday! This will be a journey for you to be inspired to clear the clutter of health information overload and gain clarity. With passion, power, and a pioneering spirit, Karen will take you on a journey you will never forget.
Healthy Gut, Healthy Body- 4 Keys to A Healthy Gut
We've only recently begun to understand the extent of the gut's role in human health and disease. Among other things, the gut promotes normal gastrointestinal function, provides protection from infection, regulates metabolism, and comprises more than 75% of our immune system. An unhealthy gut has been linked to diseases ranging from autism and depression to autoimmune conditions like Hashimoto's, inflammatory bowel disease, and type 1 diabetes. Recent research has shown that the health of the gut, in general, also plays a significant role in both obesity and type 2 diabetes. In this presentation, you will learn the power of your second brain and the 4 keys to keeping your gut healthy and vital.
Unlock the Power of the Female Brain – The Keys to Better Energy, Focus, Mood, and Joy
The female brain is unique in many ways. If you are not taking care of your brain, you are at higher risk of brain fog, memory problems, low energy, obesity, heart disease, and diabetes. You are most certainly going to age faster and become ill more often. Women are far more likely than men to suffer from anxiety and depression. This presentation will teach you the steps to optimize your female brain for better health, energy, focus, and joy!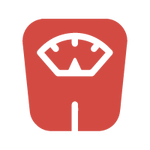 Why Weight? – Unlocking the Keys to Weight Loss
What if everything we have been taught about weight loss is wrong? Virtually everyone who has used calorie restriction for weight loss has failed, yet, it remains the method of choice. This leaves us feeling like we have failed, and we think we have no willpower. The failing isn't ours! The portion-control and caloric-restriction diet is virtually guaranteed to fail. Eating less does not result in lasting weight loss. This presentation gives new hope and insight into finding and sustaining your ideal weight.
Is Your Lifestyle A Health Risk? – 8 Keys To Optimal Health and Weight Loss
With the epidemic escalation of obesity, diabetes, depression, and dementia, our health is going the wrong way at a very rapid pace.
Contact Dr. Karen about these keynote topics
We would love to hear from you! Please fill out this form and we will get in touch shortly.
Sign Up for Dr. Karen's Newsletter for Wellness Tips