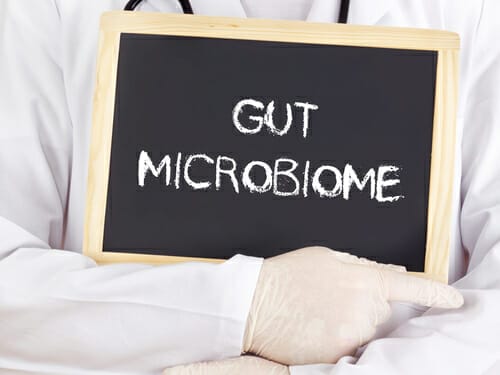 90% of the cells in our body are not human. The trillions of tiny bacteria living inside of us are called the microbiome. Our body contains ten times more microbes than human cells and one hundred times more microbial DNA than human DNA. All the microbes inside of us are collectively known as the microbiome. Think of the microbiome as the microbe club in your body.
This whole separate ecology is the ultimate social network. It is inextricably linked to our body operating efficiently. When we live a lifestyle that keeps our microbiome at peak efficiency, our weight and our health improve. By contrast, when we consume foods and medicines that throw our inner ecology out of balance, we put ourselves at risk for a host of illness.
These microscopic organisms have a huge role to play in our health. They regulate our:
Weight
Immune System
Mental Clarity
Metabolism
Mood
Energy Level
Appetite
Cravings
Gene Expression
Nutrient Levels
We used to think that all microbes were unhealthy. Now we realize that most microbes are actually helpful to us, performing many important functions.
Although each microbe is small, those trillions of tiny organisms add up to a weight of about 3 pounds (same as what our brain weighs).
The Forgotten organ and Your Second Genome
The Human Genome Project began in 1990 to map the genes that make us human. Scientists hoped that by better understanding our own DNA, we would be able to unlock the genetic basis for a wide variety of illnesses. What they found, however, was that we have only 22,000 genes and all of us humans share around 99.9% of the same human DNA. The genetic differences between us are incredible tiny compared to everything we have in common.
On top of that, as we acquire our microbiome, we incorporate another 3.3 million genes – a ratio of 150:1.
Also, no two people, including identical twins, share the same microbiome. Since the genes in our microbiome outnumber human genes by 150:1  perhaps the genetic make up of our microbiome is where our diversity and uniqueness really lie.
Our own genes change slowly from generation to generation, but the lifespan of a microbe is only about 20 minutes! This means that that we can have a significant impact on rebalancing our microbiome quickly with lifestyle changes.
Want to know more? REGISTER HERE for my webinar on April 20th about Healthy Gut, Healthy Body.