Get Dr. Karen Wolfe's new eBook: Overlooked Lab Tests You Must Know About!
Conventional medicine is the WHAT– what disease, what pill.
Functional medicine is the WHY– why is this symptom occurring at this time and in this way, and what is at the root.
Don't wait for your doctor or health care practitioner to choose your health outcome! Get to know your biomarker risks, and change these if they are not optimal.
For example, some are related to measuring blood sugar balance.  When not detected and corrected early, blood sugar imbalance can lead to most of our top diseases, including heart disease, cancer and diabetes.
This type of testing moves beyond traditional diagnostic testing.
Discover the overlooked lab tests you need to know about!
The biomarkers that give you the best insight into your overall health are often not tested. These tests provide insight into why dysfunction is occurring in your body and  with that information, a customized program can be made for you   
 It's through the understanding of WHY dysfunction is occurring in your body that allows you  to improve the condition you are in. Functional Health testing looks at networks of function and causality in your body.
Order Your Discounted Custom Labs
Vitamin D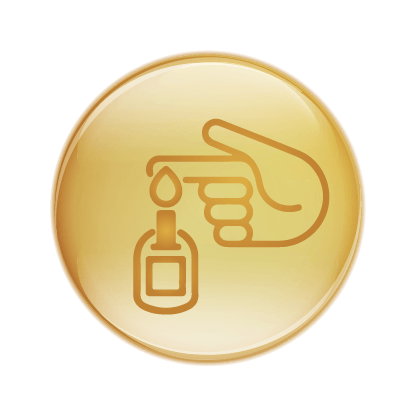 Sugar Metabolism


Magnesium


Fasting Insulin & Glucose
Lp(a)


 Once on the page select the marker(s) you would like to test from the list and add to cart. Once payment is confirmed, you will receive a lab requisition form from YourLabWork by the end of the next business day.
Once you receive your lab requisition form, take to it their lab partner, Quest Diagnostics for testing. Most biomarkers will be available for your review within 7-10 business days. They will be emailed to you securely and transmitted to the Quest app should you take advantage of the mobile app. We do recommend the Quest App so that you will easily be able to trend your labs over time.
For FAQ's about the lab testing process click here.
(Testing is available in every state except New York, New Jersey, Maryland, and Rhode Island.)
The information  is intended for your educational use and is not a substitute for professional medical advice, diagnosis, or treatment. Always seek the advice of your physician or other qualified health providers with any questions you may have regarding a medical condition
Contact Dr. Karen to help you choose a custom panel based on your health goals and your budget. Fill the form below to set up a phone consultation:
Sign Up for Dr. Karen's Newsletter for Wellness Tips