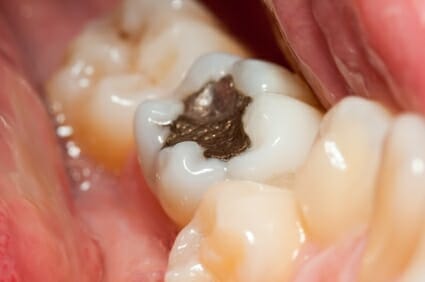 Got  silver fillings?
When I was a kid, we all had silver fillings in our teeth to fill the cavities. These silver fillings are also called "dental amalgams" and are actually made of liquid  mercury and a powder of silver and some other metals.
Silver fillings are banned in some countries. I have since had all my silver fillings safely removed by a dentist that had strict dental amalgam program requirements,  including  installation of amalgam separators.
There is a lot of disagreement about the dangers of  mercury (silver)  fillings  in the medical and dental professions and my goal is to simply provide you with resources for you to decide for yourself.
The Dr. Oz Show on March 29 dedicated the whole show to the topic of "Are Your Silver Fillings Making You Sick?".
One of the guests was Dave Wentz, a colleague of mine and son of Dr Myron Wentz. They wrote the great book The Healthy Home: Simple Truths to Protect Your family From Hidden Household Dangers. Dave performed an interesting experiment on the show.