Overlooked lab tests you need to ask for is the topic of this blog article. These focus on optimal functioning of the body and its organs, and address core imbalances such as inflammation in the body.
FASTING INSULIN Desired Range: 2 – 5 (ideally under 3)
Insulin is a measure of inflammation in the body. You want to know your fasting glucose as well as your fasting insulin. Fasting insulin is a measure of how much insulin your pancreas is making when you are at rest, and there is no food in your system to stimulate its release. Post meal insulin is also a great tool – measured about 45-60 minutes after a meal.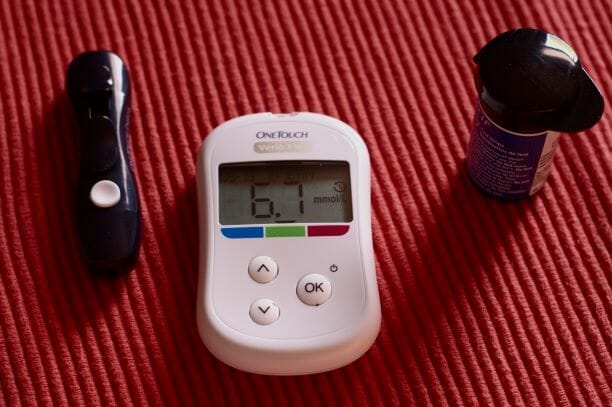 HEMOGLOBIN A1C (HBA1C) Desired Range: 4.5 – 5.0
HbA1c provides an indication of the average glucose over previous 3-4 months.
Doctors don't order HBA1c unless your fasting glucose result goes above 120 when they are concerned about diabetes. I recommend HbA1c as a routine lab test. If it is above 5, then a low glycemic plan like The Sugar Buster Program and lifestyle changes could restore balance.

In case your doctor won't order the Hemoglobin A1c test for you, it's available as a home test kit in all major pharmacy chains and online.

LIPOPROTEIN(a) Lp(a)
Another overlooked lab test you need to ask for is Lp(a). It is not included in most standard cholesterol or lipid panels. A normal level is less than 30 mg/dL (300 mg/L) or less than 75 nmols/L. Levels higher than this are associated with an increased risk of heart attack, stroke, or narrowed arteries supplying blood to vital organs, often at an early age (younger than 55 in men and 65 in women)
About 20% or one in five people have high levels of Lp(a) from birth based on genetic factors they inherited from their parents, and most don't know they have it. As high levels of Lp(a) travel through the bloodstream, it collects in the arteries, leading to gradual narrowing of the artery that can limit blood supply to the heart, brain, and kidneys as well as the legs. It can increase the risk of blood clots, heart attack or stroke.
If in any doubt, or if requiring medical advice, please contact the appropriate health professional. I recommend consulting with a licensed health professional before making major diet and lifestyle changes.