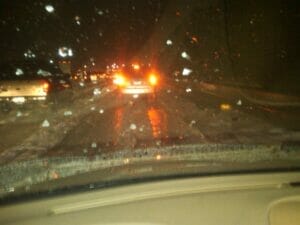 Last night I was driving on the 5 Freeway going to the Laguna Hills Mall and suddenly I see white stuff all over the road and it is snowing!
I kid you not! I took a photo while I was driving (not exactly recommended while you drive but no none would believe me otherwise) . We had thunder and lightning and lots of rain and "while stuff" all over the ground.
To give you an idea of where this was, I was about 10 minutes from Laguna Beach and 10 minutes form Newport Beach
Climate change?