Brussels Sprout Salad
Gives you a nutrient-dense dish with lots of Vitamin C and a delicious toasted hazelnut and pear dressing! Delicious for the whole family!
Ingredients
1 cup (150 g) toasted hazelnuts, skins removed
2 pounds (908 g) brussel sprouts, trimmed cleaned
1 medium (200 g) honeycrisp apple, quartered, seeded
½ large winter squash cooked and cubed
1 (100 g) wedge parmesan cheese, rind removed, optional
¾ cup fresh strawberries in slices
1½ cups Toasted Hazelnut and Pear Dressing (below)
 
Toasted Hazelnut And Pear Dressing Recipe
I love this recipe that I whip up easily with my Vitamix! 
 It is simple and easy and goes well with Brussels Sprout Salad.
Ingredients
¼ cup (60 ml) sherry vinegar
1 cup (240 ml) cold water
1 (200 g) ripe pear, quartered, seeded
½ (15 g) medium shallot, peeled
1 garlic clove, peeled
6 (40 g) dates, pitted
1 teaspoon Dijon mustard
½ lemon peeled
1 teaspoon Pumpkin Spice
2 teaspoons kosher salt, optional
½ cup (75 g) toasted hazelnuts
Directions
Place all ingredients into the Vitamix container in the order listed and secure the lid.
Start the blender on its lowest speed, then quickly increase to its highest speed. Blend for 1 minute. Refrigerate until chilled before serving.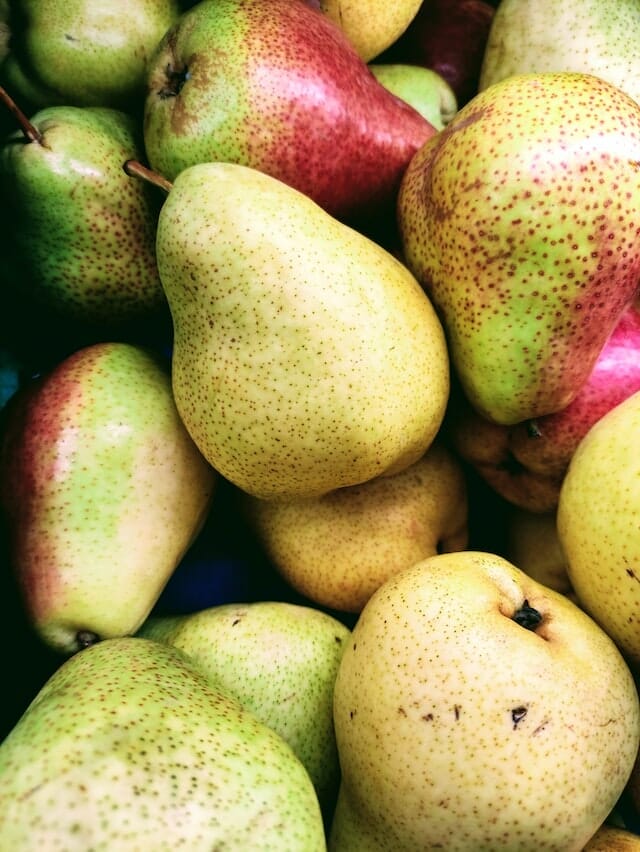 How to Prepare Your Brussel Sprouts Salad with No Gadgets needed!
Cook winter squash, cool and cut into cubes.
Chop hazelnuts.
 Slice the brussels sprouts.
Slice the apple and strawberries.
Grate Parmesan cheese.
Place all ingredients into a  bowl and add Pear and Hazelnut Dressing.
Toss to combine. Cover and refrigerate for 45 to 60 minutes before serving.
 ENJOY!!!!
NOTE – This salad can easily be cut in half if you're serving a small group of people. Letting the salad sit under refrigeration for longer allows the dressing to soften the Brussels sprouts, but leaving it too long will make the salad soggy.